We have picked our top 4 artists for the Cork's RedFM Local Hero Talent Search for Irish Music Month!
Darian June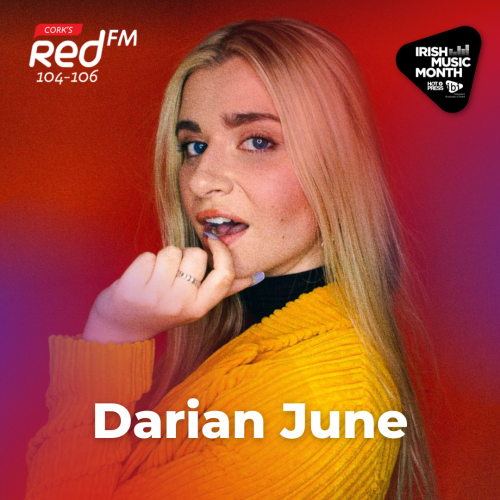 Darian June is a 22 year old rising pop artist hailing from Cork, Ireland. With a unique blend of electro-pop and R&B, she is quickly catching the attention of music lovers everywhere with her captivating voice and powerful songwriting. Born and raised in Ireland, Darian was surrounded by music from a young age. She began writing songs at the age of 8 and quickly discovered her passion for creating music. Her production skills showcase her ability to craft lush soundscapes and powerful beats that complement her emotive vocals. Darian's songwriting is equally impressive, touching on themes of self-discovery, empowerment, and the human experience, resonating with listeners around the world.
Her debut single, "Prom Queen," was released in 2022 to critical acclaim, receiving airplay on radio stations across Ireland and beyond with features on several editorial playlists including New Music Friday, Fresh Finds UK & IE and A Breath of Fresh Èire. The song showcases her powerful vocal range and the emotive lyrics that have become her trademark.
With her skills as both a producer and songwriter, Darian June is a rising force in the pop music world. Her music is a reflection of her experiences and emotions, connecting with listeners on a deeply personal level. In the coming years, Darian has plans to continue writing and recording new music, performing live, and collaborating with other musicians. She is poised to become one of the biggest names in pop music, with a bright future ahead of her.
Email - [email protected]
Instagram - https://www.instagram.com/darianjune/
Facebook - https://www.facebook.com/darianjunemusic
Twitter - https://twitter.com/darianjune
Darian June's Interview
Darian June's Performance
Yesunia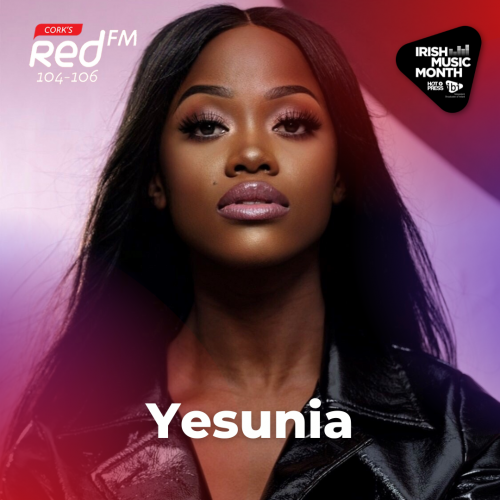 Yesunia is a Cork based singer/rap, songwriter and artist . Born in South Africa and raised in Ireland Yesunia has a very unique sound and has drawn from her background to create a distinct and very fresh air to pop music. New to the music scene in Ireland the Cork based pop artist is here to make her mark with her bass heavy sound and soft – soulful vocals.
Yesunia's Interview
Yesunia's Performance
The Neon Cars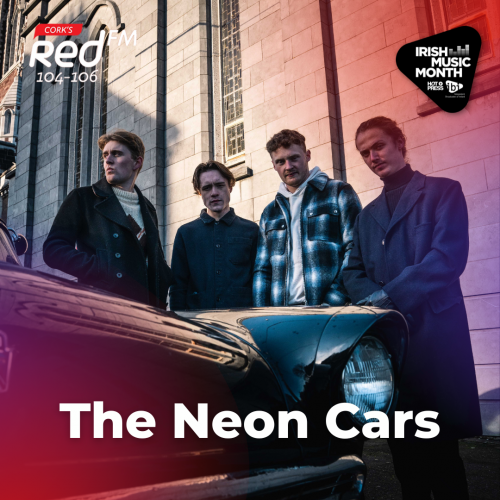 The Neon Cars are a four-piece Indie Rock band from Cork, Ireland. The band consists of Kevin O'Brien (Lead Vocals), Brendan Mckee (Drums), David Forrester (Bass) and Eric O'Sullivan (Lead Guitar).
To date, the group have performed across Ireland and the UK playing several headline shows and festival appearances which included Indiependence music and arts festival, sold out shows in Record room Limerick, Fred Zeppelins Cork, Walsh's Bar Mitchelstown and many more. They take huge influence from the likes of Bruce Springsteen to Kings of Leon.
Since the release of their debut single 'When I Met You In The Summer' back in 2020, the band have released a number of energetic singles across 2022. In 2023, they are set to release their biggest single to date 'Hold Onto It' set for release January 27th 2023.
The track was produced by Aidan Cunningham (The Blizzards, The Scratch). The band have some plans for some big new shows across the country, 2023 may also see a brand new EP from the group being introduced, keep all eyes and ears on The Neon Cars, these guys are certainly not ones to miss!
Email -  [email protected]
Twitter - https://twitter.com/theneoncars
Facebook - https://www.facebook.com/TheNeonCars
Instagram - https://www.instagram.com/theneoncars/
The Neon Cars' Interview
The Neon Cars' Performance
SAL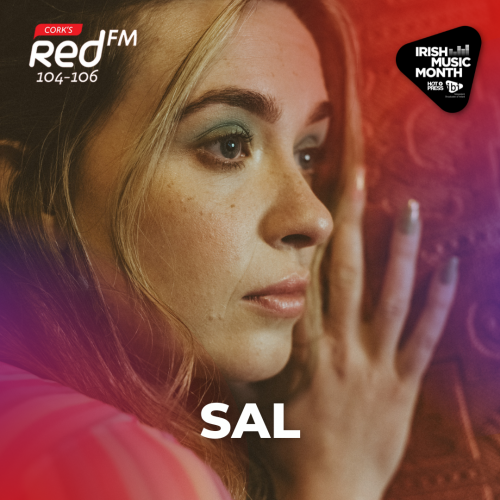 SAL is a Cork City based singer-songwriter with a difference. Her music explores the many colours in the spectrum of pop music, always showcasing her own versatility as an artist, whilst maintaining her pop sensibilities.
Originally hailing from County Kildare, SAL has spent her recent years in Cork, creating and performing all the time. After signing a management deal with London based Charlie B Management, SAL was unveiled at Liverpool Irish Festival 2021, where she showcased a set of brand new material with her band. "I love connecting with other people through songs that I've written...", says SAL. "...the connection with the audience is amazing when you're on stage."
Her first two singles, 'Bullet In The Heart', and 'Everything', both received an extremely warm welcome from radio and music media in Ireland and the UK. After that success, she would take another big step forward, with the next single, 'Merry Go Round' reaching the No.1 spot on the Irish iTunes charts. In the world of live music, SAL has covered a huge amount of ground, from gracing stages in some of Ireland's most prestigious venues and festivals, to regular shows in the UK and Germany. Along the way, she has shared the stage with some amazing artists, such as Declan O'Rourke, Aimee, Mick Flannery, The Stunning, Luka Bloom, Wyvern Lingo, and many more.
Taking influence from a wide range of songwriters (from Sigrid, Blondie, Phoebe Bridgers, Blondie, Stevie Nicks, Christine And The Queens, Moby, Erykah Badu, to Joni Mitchell, Amy Winehouse, Billie Eilish and more), SAL's reputation as an eclectic songwriter is something that has turned many heads in the industry. She says that she has always found a sense of liberation from songwriting, and that the process allows her most trustworthy self to emerge, "I love being colourfully descriptive about the simple things that we regularly experience, and highlighting aspects of life that are not so simple at all".
SAL looks to the future with a huge level of optimism, excited by the prospect of writing and releasing new music regularly, as her single releases reveal a larger body of work. As is the case for many artists, she is happiest when in a creative headspace, "It feels like everything just falls into place, almost like the sensation of when a key unlocks a door. Everything just starts to make sense. It feels really exciting, like letting yourself fall down when you know you're going to be caught."
SAL recently completed her cafe tour of Ireland with acclaimed singer-songwriter, Louis Cormack, as well as opening up for Hermitage Green in Galway's Black Box. SAL's Bloom Tour takes place across Ireland in February/March. With lots more music up her sleeve, 2023 is set to be a big one for SAL.
Email - [email protected]
Twitter - https://twitter.com/salmusic_ie
Facebook - https://www.facebook.com/salmusic.ie
Instagram - https://www.instagram.com/salmusic.ie/
SAL's Interview
SAL's Performance