Tributes paid to Garrett Fitzgerald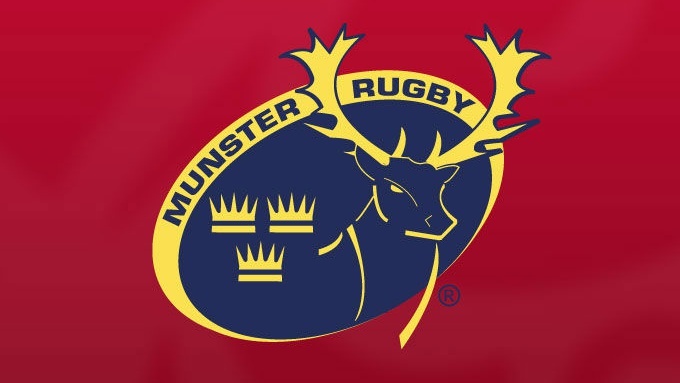 Tributes have been paid to former Munster CEO Garrett Fitzgerald, who was laid to rest yesterday.
The 65 year old passed away on Friday after a short illness, having spent 20 years as the province's CEO.
In that time Fitzgerald transformed Munster, guiding the province into the professional era, winning two Heineken Cups and three league titles on the field, and redeveloping Thomond Park and Musgrave Park and overseeing Munster's high performance centre.
Big Red Bench presenter and former Munster scrum half Tomás O'Leary paid tribute to Fitzgerald, who he described as an incredible man.
"Garrett was a great man. The impact he had on Munster was phenomenal, 20 years in his position and what he achieved - obviously in terms of the performance of the team, winning Heineken Cups and leagues.
"But the greater Munster Rugby development of Thomond Park, Musgrave Park, the high performance centre. In terms of the commercial decisions off the park as well, he had great foresight.
"He always kind of wanted to take a back seat, never wanted attention. He just wanted the players to perform and staff to perform and do their thing.
"He was so unassuming, such a straight and honest guy. I always had great time for him, he'll be a massive loss for Munster Rugby."
Speaking to Tomás on the Big Red Bench on Sunday, former Reds hooker Denis Fogarty also paid tribute
"He was the first guy who offered me a contract back in 2003. I think we both came off the under 21 World Cup, he offered me my first contract.
"He was just a Munster man out and out to the core. He brought so much to the organisation, to the club, to the players. He had huge respect from everyone, from every single player. I don't think anyone would have a bad word to say about him.
"What I really enjoyed about him was there was no messing about him. He was just straight talking. I would have spoken to him when I came back from France and tried to integrate myself back into Ireland and back into the work force. He was always there to help me, no issues - 'Whatever I can do, I'll do it Denis'.
"Always there to help, and always there for a good chat. I had numerous chats with him. He was just one of those guys where you'd come out of the chat and you were like 'oh I needed that'.
"He'll be hugely missed within the organisation, and to everyone who had dealings with him."
Tributes poured in across the weekend, from the Munster family and further afield.
Incredibly sad news to hear of the passing of Garrett Fitzgerald. A man central to what Munster Rugby has become. CEO, colleague, visionary and above all, a friend. Thoughts and prayers with his family. RIP https://t.co/O5H5m3IARr

— Peter Stringer (@stringer9) February 15, 2020
Very sad to hear of Garrett Fitzgerald's passing. A key man in a a historic rivalry I love to this day. Thoughts are with your family, friends & Munster rugby

— Gordon D'Arcy (@Gordonwdarcy) February 15, 2020
Devastated to hear of the passing of long time @Munsterrugby CEO Garrett Fitzgerald. A defining figure in their great history. Treated my family as his own during our time in Cork. Truely wonderful man. Much love to his family he leaves behind. The world poorer for his passing.

— Laurie Fisher (@LordLaurie58) February 14, 2020
More from Sport