Saoirse Noonan - stepping back from the Cork footballers was a very tough decision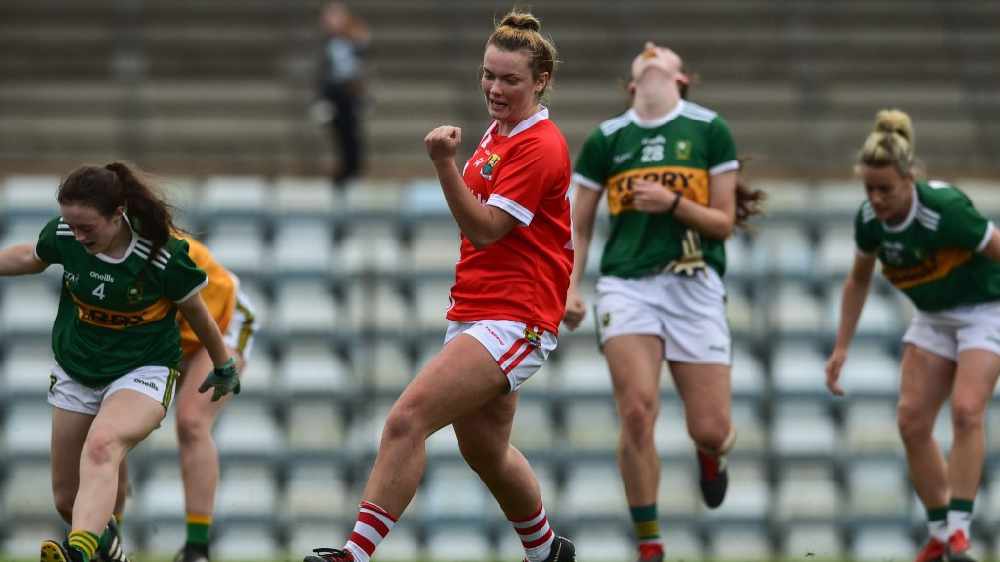 Saoirse Noonan says the decision to take some time away from the Cork footballers to concentrate on her soccer career was tough to make, but is confident it's the right one for her at this stage of her career.
The Nemo Rangers clubwoman informed boss Ephie Fitzgerald that she would be taking time out from Gaelic football after signing for Shelbourne.
Speaking to the Big Red Bench, Noonan said the decision was made firmly with the goal of making Vera Pauw's Republic of Ireland team in the near future.
"I think I had probably made my mind up before I made the move to Shels, that I would have to put ladies football on hold for a few months or a season, and really focus on soccer.
"I had time to think about that myself, speak to Ephie and then let the girls know. It makes it easier when you have really good support, and you have girls you are comfortable with and talk to them and tell them and ask for their opinions, because it's not easy, it's not easy moving away from players you grew up with, you're comfortable with them, you're in your comfort zone and to go into a completely new team is challenging.
"Learning from them, speaking to them, they made it really easy and they said 'go after your dreams, chase them and the door will be always open', which was nice to hear."
Noonan though admits that informing Cork boss Ephie Fitzgerald was a tough phone call to make.
"It was more upsetting than anything. Ephie brought me into the team, I made my debut in CIT in the Munster final. All these little things made it emotional for me.
"I know my Granda wanted me to keep playing Gaelic football, who doesn't want their grandchild to keep wearing the Cork jersey and to keep playing.
"But right now I'm really at the stage where I want to push on and start knocking at the door of the Irish team, and try and break into that.
"That's my aim, and I kind of have to put other things on the back foot now and really go after that."
The full interview with Saoirse will be on the Big Red Bench this weekend, Saturday and Sunday from 6.
More from Sport