Neale Fenn to ring the changes for 2020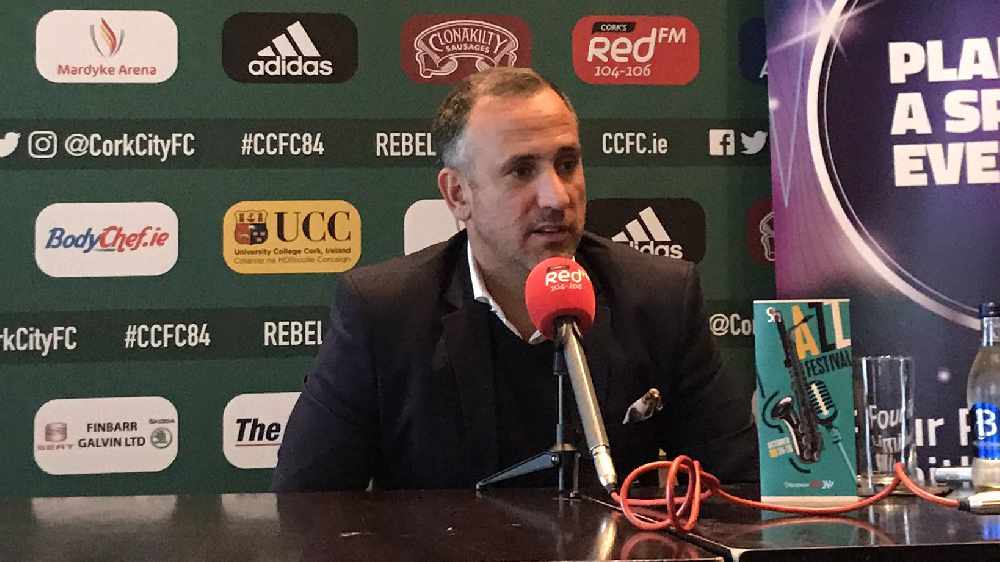 Cork City bring their 2019 season to a close on Friday night.
The Rebel Army will put a terrible year to bed as they go to Tallaght to face Shamrock Rovers.
City though will be looking to end the season on a high and make it three wins on the bounce, following last Friday's win over Dundalk, and the win over UCD the week before.
It will be the last time a number of players get to put on a Cork City shirt, as boss Neale Fenn begins his rebuilding job ahead of the 2020 season. Just four players are under contract, Daire O'Connor, Gearóid Morrissey, Conor McCarthy and Shane Griffin, so the former Tottenham man has a big job ahead of him in the close season. It's a challenge he's relishing, though.
"Everybody's been brilliant since I've walked in the door. There's been nobody sulking, nobody not trying or not wanting to be a part of it. Everybody at the club wants to be a part of what we're doing, and wants to play for such a great club with great supporters and they want to do their best for those people. We've had no problem whatsoever with anybody, and whoever's picked will give us 100%.
"We're planning pre-season. Obviously until everything is signed off and things are done I can't really talk too much about it. We're making plans for when the lads are coming in for pre-season and making programmes for them in the off season, and everything like that.
"We're trying to get players sorted out for season, some are going to come some are going to go. Just the usual end of season comings and goings of a League of Ireland club. We will bring new players in, we will bring some new staff in, and I'm looking forward to that.
"22/23 is normally the number I would work off. If you're including u19s and players coming up obviously that number will grow. But to start the season with a squad of players who have a chance of playing in the first game of the season, you're looking at a squad of 22/23."
Fenn says Friday night's game away to Rovers is a chance for a number of players, for very different reasons.
"It's the last game of the season. You don't want to end on a low, you want to end on a high. You want to do your best. For some of them who may be moving on it might be their chance to put themselves in the shop window. For other lads who want to start next season and want to put themselves in my mind to start next season then they'll want to have a good game.
"I think it'll be a good game, I'm not sure how Shamrock Rovers will go, if they'll be resting players, whether they'll play their strongest team, I'm not sure. But I'm sure it will be a good game."
You can watch Neale Fenn's press conference in full here
More from Sport