Milwaukee Bucks sit out Playoff game in protest at Jacob Blake shooting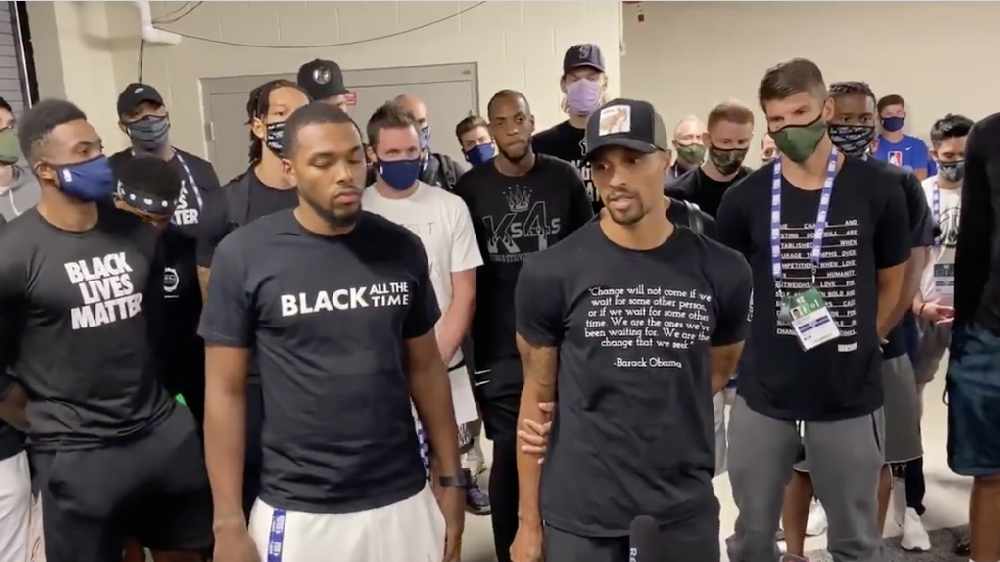 The Milwaukee Bucks led one of the most powerful sporting protests in recent memory last night. 
They decided to sit out game 5 of their NBA Playoff with the Orlando Magic.

The Bucks were protesting the police shooting of Jacob Blake in Wisconsin on Sunday.

After the Lakers and the Trailblazers indicated they'd do the same, the NBA postponed last night's three games.

It's the most potent sporting action yet in the Black Lives Matter movement.
"Despite the overwhelming plea for change, there has been no action, so our focus today cannot be on basketball."

Sterling Brown and George Hill read a prepared statement from the Milwaukee Bucks players.

(via @malika_andrews)pic.twitter.com/9rsHeWoKKx

— SportsCenter (@SportsCenter) August 26, 2020
The Milwaukee Brewers postponed their Major League Baseball game last night against the Cincinnati Reds in solidarity with the Bucks, while the San Francisco Giants game against the LA Dodgers along with the Seattle Mariners game against the San Diego Padres were also postponed.
Major League Baseball issued the following statement tonight following the postponements of scheduled games in Milwaukee, San Diego and San Francisco: pic.twitter.com/Vbera11zUu

— MLB Communications (@MLB_PR) August 27, 2020
More from Sport