"I don't think they'd take Davy Fitz down in Cork" - Fitzgerald discusses the biggest job in hurling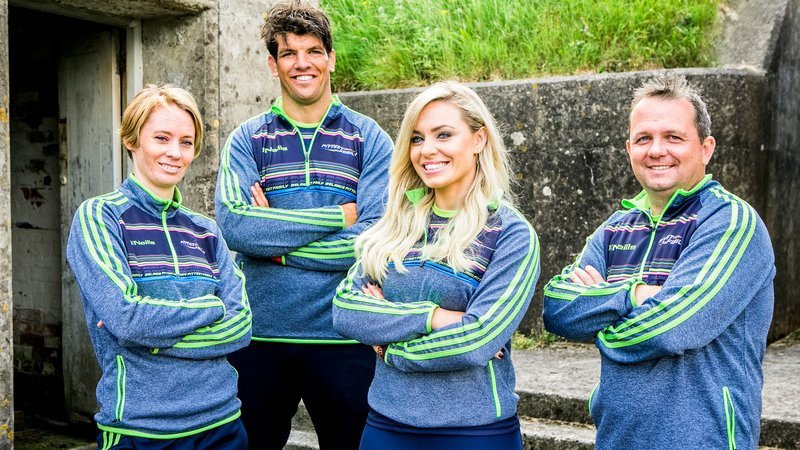 Davy Fitzgerald at the launch of RTÉ's Ireland's Fittest Family, with fellow coaches Anna Geary, Donncha O'Callaghan and Derval O'Rourke
Davy Fitzgerald was a guest of Anna Geary's on the Sunday Show on Cork's RedFM yesterday.
Towards the end of their chat (Fitzgerald came on to talk about "When Michael Met Davy"), four time All Ireland winner Geary asked two time All Ireland winner Fitzgerald if he'd have any interest in replacing John Meyler as Cork boss. And while Fitzgerald didn't come out and say yes, he didn't say no, either.
"I had a few of my friends from down there and say it to me. I don't think they'd take Davy Fitz down in Cork no matter what the story is!
"The one thing I'd say to the people of Cork is - I think they have fantastic talent. And whatever it takes to get over the line they should do it.
"You can see in the football, I definitely think they're making strides there. So it's important they keep going on both fronts.
"They're someone you like playing as you know they're going to give 110% every time."
Fitzgerald has been with Wexford for the last three years, and said that he didn't know if he'd be going again after their All Ireland semi final defeat to Tipperary.
"You do two hours 45 minutes from Clare and it isn't an easy thing 120 times a year. They're an unbelievable bunch. I really, really enjoy them and no matter what happens in Wexford I think I'll be friends with these guys for a long time to come.
"Whether I can do it again, I don't know. I don't want to think about it for a while. I think I just need to stop. It's been 18 years playing and 12 or 13 with no breather."
You can listen to the end of Anna's chat with Davy Fitz here.
More from Sport