Hula Hoops National Cup Finals Preview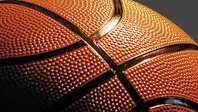 Cork Clubs are vying for National glory with the Cup Finals taking place across the weekend.
It's a full sell out at the National Basketball Arena this Saturday and Sunday as the Hula Hoops National Cup finals take centre stage, with 11 finals being played out across the weekend.
Games get underway this evening from 6.30pm with the Wheelchair Basketball final between Killester WBC and Ballybrack Bulls tipping proceedings off before the Under 20 Women's clash between Brunell and DCU Mercy follows at 8.30pm.
From this evening on, it is an action-packed feast of basketball, and for Cork team Ambassador UCC Glanmire, they hope to mark the 25th anniversary of the National Basketball Arena with a little bit of club history of their own, as they aim to scoop five Cup titles in-a-row this Sunday.
Head coach Mark Scannell however knows that a tough task awaits them on court, as they go head-to-head with an in-form DCU Mercy, who are currently sitting joint top of the Super League table.
"We are really looking forward to it and I feel the pressure - for once - is on the opposition as I believe we are going into the final as underdogs for the first time in a while," Scanell mused. "Our prep is good, there's a great atmosphere in the club and lots of excitement, and the players are up for it and training like it's their first ever Cup final."
Good Luck to all the Cork teams at the National cup finals. Support each other and bring home some silverware . @SvSingleton @brunell_pro @Bluedemons_BC @bc_mathews @BallincolligB @GlanmireBBall @CorkEveningEcho @BigRedBench @ExaminerSport @bie_basketball @BballIrl @Corks96FM

— Mark Scannell (@markscannellc) January 26, 2018
DCU Mercy coach Mark Ingle was also looking forward to the weekend, especially as the club will have three teams contesting Cup finals over the three days, at Under 18, Under 20 and Super League level - all three against two Cork powerhouses, Glanmire and Brunell. Their Under 18 and Under 20 squads are reigning champions at their age groups, while their Super League team is hoping for their first Cup glory since 2011.
"We've a big weekend ahead of us and that's a challenge," he acknowledged. "Rotations and rest time will be key, but it's great to have three teams there and we got a good wake up call from Killester in the Super League at the weekend, which has sharpened us up this week. We know anything can happen now in a big game like this, and I would say Glanmire are slight favourites with their Cup history, so we'll gladly take the underdog tag."


Hula Hoops National Cup final Fixtures 2018
Session 1
Friday, January 26th, 2018
Hula Hoops IWA Wheelchair Basketball Final
Killester WBC v Ballybrack WBC, 18.30

Hula Hoops Under 20 Women's National Cup final
Brunell v DCU Mercy, 20.30

Session 2
Saturday, January 27th, 2018
Hula Hoops NICC Men's National Cup final
Blue Demons v BC Leixlip Zalgiris, 10.00

Hula Hoops Under 18 Women's National Cup final
Glanmire v DCU Mercy, 12.00

Hula Hoops Under 18 Men's National Cup final
Neptune v Templeogue, 14.00

Hula Hoops President's Cup Final
Ballincollig v Keane's SuperValu Killorglin, 16.00

Session 3
Saturday, January 27th, 2018
Hula Hoops Pat Duffy National Cup final
UCD Marian v Black Amber Templeogue, 20.00

Session 4
Sunday, January 28th, 2018
Hula Hoops Under 20 Men's National Cup final
Moycullen v KUBS, 10.00

Hula Hoops NICC Women's National Cup Final
Killester v St Mary's Castleisland, 12.00

Hula Hoops Senior Women's Cup final
Fr Mathews v Meteors, 14.00

Exhibition Game
Masters Exhibition, 16.00

Hula Hoops Women's National Cup final
DCU Mercy v Ambassador UCC Glanmire, 17.30

#HulaHoopsCup Countdown: @bc_mathews relishing challenge of first Women's National Cup final this weekend @HulaHoopsIE https://t.co/N3S3c07TK5 pic.twitter.com/YRVPoGS6Xo

— Basketball Ireland (@BballIrl) January 23, 2018
More from Sport