Billy Holland says the time is right to call it a day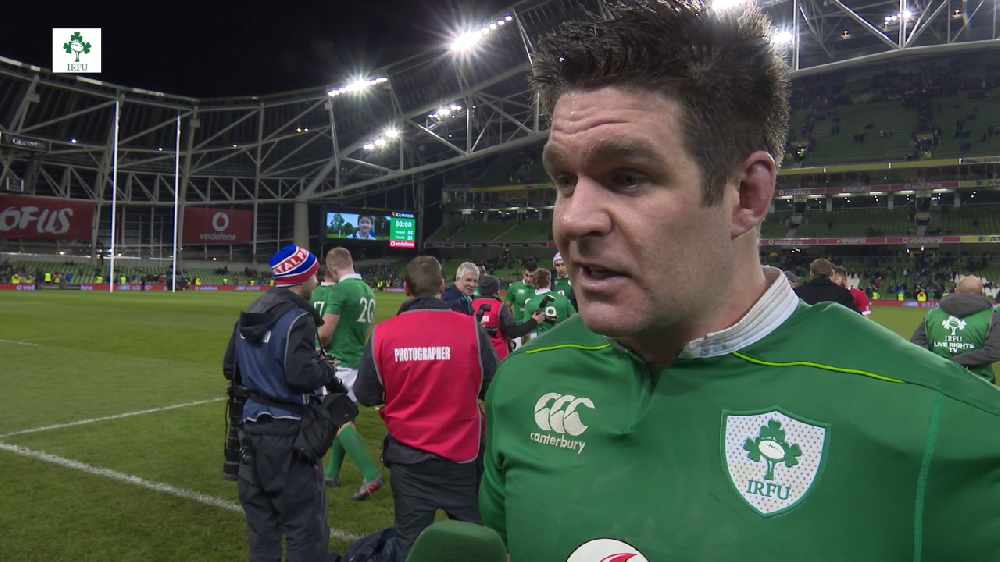 Billy Holland says the time is right for him to step away from the professional game.
The Munster second row announced this week that he would retire at the end of the season, saying that he wanted to get out while he was still playing well.
The Reds are preparing to face Connacht tomorrow night, and speaking ahead of the game Holland says he didn't want to fade away as a professional.
"I still get the same buzz every time I put on the jersey, I still get the same sense of honour and pride that I did the first time back in 2007.
"It's the one thing that happens to every professional rugby player - you have to end at some stage.
"I've always wanted to finish while I'm playing well. I've seen guys at different clubs over the years maybe stay on a year or two too long. I've too much respect for the jersey, I just wanted to go out while I'm playing well.
"Does that mean I feel I wouldn't be playing well in 12 months time? Not necessarily, but you've got to make a decision at some stage.
"A big part of it as well is I've a young family. Professional rugby places huge demands on both you physically and mentally, and time wise. I'm 35, I want to spend as much time with my family as possible.
"You can see it yourselves - there's great talent coming up through Munster. There's the big man RG Snyman who'll be around a lot more next season, so there'll be less game time [for me] naturally.
"I'm very happy with my decision. Come to me next October and I'll probably regretting it and wishing I was out on the pitch! But when the lads are doing pre season in August I'll be very happy sitting at home!
"I told Munster last week. I just want to do it, park it. The best thing I can do is get this news out there, forget about it, drive on and play to the best of my ability for whatever games I get."
Holland admits that he'll miss the dressing room once he hangs up his boots, and that there's a very close bond in the Munster squad.
"There's great camaraderie with your team mates. With Covid it's been a lot more difficult to socialise and spend as much time with each other as we normally do.
"What I'll miss most is running out in Thomond Park in a European game on a Saturday night. It's just the most incredible buzz - the adrenaline rush that you get from that is impossible to replicate.
"Some of my fondest memories of playing for Munster are beating teams that you've no right to beat, playing against guys who are world class and you're beating them in Thomond Park on a Saturday night in Europe, that's a really special thing and certainly something I'll miss.
"I don't see it as a job. I've been playing rugby since I was five or six. To be paid for this for the last 14 years or whatever it is, I'm incredibly lucky to have been able to do that.
"I'll get to spend more time with my family which is a big positive and something that means a lot to me.
"I won't miss doing fitness tests in pre season! But that's about the only thing. So much of the job is it's not a job really, it's a sport I've always loved playing, and I'll miss it."
More from Sport