WATCH: Kodaline #4GLive on Spike Island with Vodafone Superfast 4G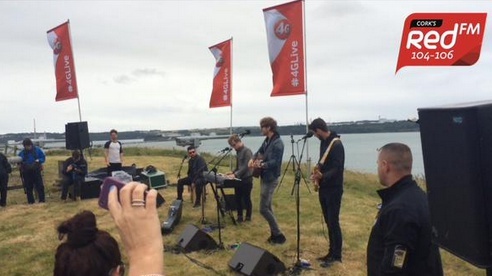 Kodaline played a secret intimate gig on Spike Island today.
On a misty Monday morning overlooking Cork Harbour a small group of Kodaline fans gathered on Spike Island, just off the coast of Cobh for a very special gig.
Thanks to Vodafone Superfast 4G, 100 fans were invited to a secret intimate gig on the island to see an Kodaline perform outdoors with the Cork Harbour as a backdrop.
The band arrived by helicopter on the island to much excitement from the crowd, who just an hour or two beforehand, didn't know where they were going to see the band play.
Watch the video below to see how the #4GLive event unfolded.
More from RedFM Interviews & Performances