LISTEN: Tommy Bowe Has A Chat On The KC Show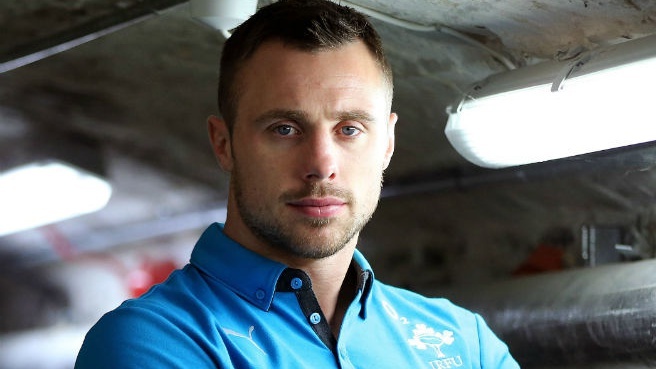 The Irish International Rugby player caught up with KC this morning.
Tommy Bowe is one of Ireland's most valued rugby players of recent years. Unfortunately he has been out of action recently with a knee injury that he picked up at the Rugby World Cup. KC speaks to Tommy about his frustrations at not being able to play and after it looking like his comeback was ahead of schedule it seems he needs more time.
The 32-year-old tells KC how much he enjoys rugby and how it's more like a hobby than a job. He feels fortunate to be able to represent his country doing something he loves to do and in his 12th season of playing rugby he still feels like he has another few years in him.
Tommy also talks about his new spring/summer collection from his clothing brand XV Kings. He tells us how much input he has with the brand and also Lloyd & Pryce, a shoe brand that he has been running for five years and is satisfied that once his rugby career ends he will have a "proper job" to fall back on with the two businesses.
We find out if Tommy will be fit to play the three test matches in the upcoming South African tour and who he thinks are the superstar players coming through on the Irish squad.
KC asks Tommy about his views on the Pro12 championship and what he thinks of Connacht's great form this season.
We also find out if Tommy will be sticking with his Ulster club!
Listen back to the full interview right here!
More from RedFM Interviews & Performances