Listen: Izzy Caught Up With Yannis From Foals Ahead Of Their Live At The Marquee Gig in July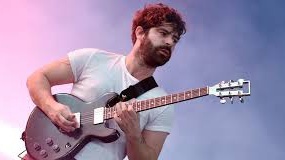 Izzy had a chat with the Foals frontman about what to expect on their first ever visit to Cork.
Izzy called up Yannis from Foals during their US tour to have a catch up ahead of their much anticipated Live At The Marquee gig on 5th July.
She spoke to the indie frontman about the pros and cons of touring, their hugely successful debut album What Went Down, and what they're looking forward to most about their first ever trip Leeside!
More from RedFM Interviews & Performances