Ja Rule Apologises To Fyre Festival Caterer After She Loses $50,000 Of Her Own Savings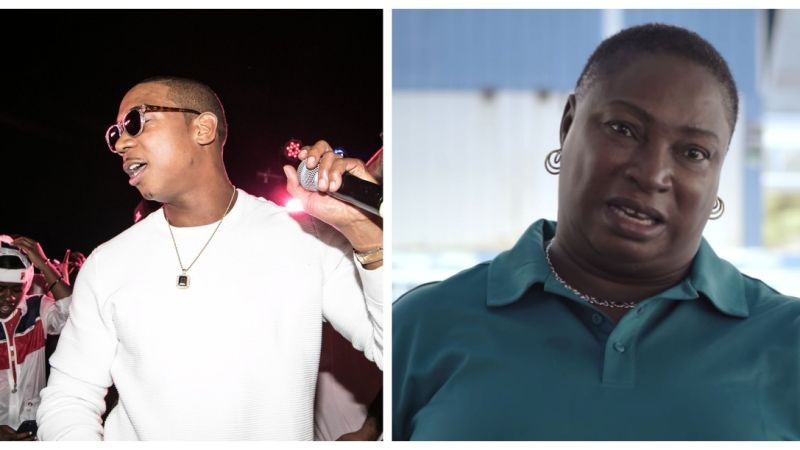 Ja Rule has apologised to Fyre Festival caterer Maryann Rolle who revealed she lost $50,000 of her own savings due to the failed festival.
Fyre Festival has come under a spotlight this week following the release of the "Fyre: The Greatest Party That Never Happened" documentary by Neflix showing what happened behind the scenes in the lead up to the doomed festival.
Rapper Ja Rule and his business partner Billy McFarland co-founded the infamous festival in the Bahamas in 2017, however McFarland has now been sentenced to six years in jail for fraud.
In the documentary we meet Maryann Rolle who admitted she lost $50,000 of her own savings because of the festival and the hurt and chaos she felt as a result of the dealings she had with the organisers.
Ja Rule has now apologised to Rolle through his Instagram profile. Sharing a photo of Maryann, he said: "My heart goes out to this lovely lady... MaryAnne Rolle we've never met but I'm devastated that something that was meant to be amazing, turn out to be such a disaster and hury so many ppl..
"SORRY to anyone who has been negatively effected by the festival...Rule."
A GoFundMe page has been set up to raise the money that Maryann lost as a result of the festival. the page has already raised $159,000 for her in eight days.
In response to Ja Rule's apology, Rolle said "if he is sorry he should be donating something to me. Sorry is more than a word, it's an action. I hope he puts his 'sorry' into action."
More from Entertainment