It Appears Jeremy McConnell & Stephanie Davis Have Broken Up Again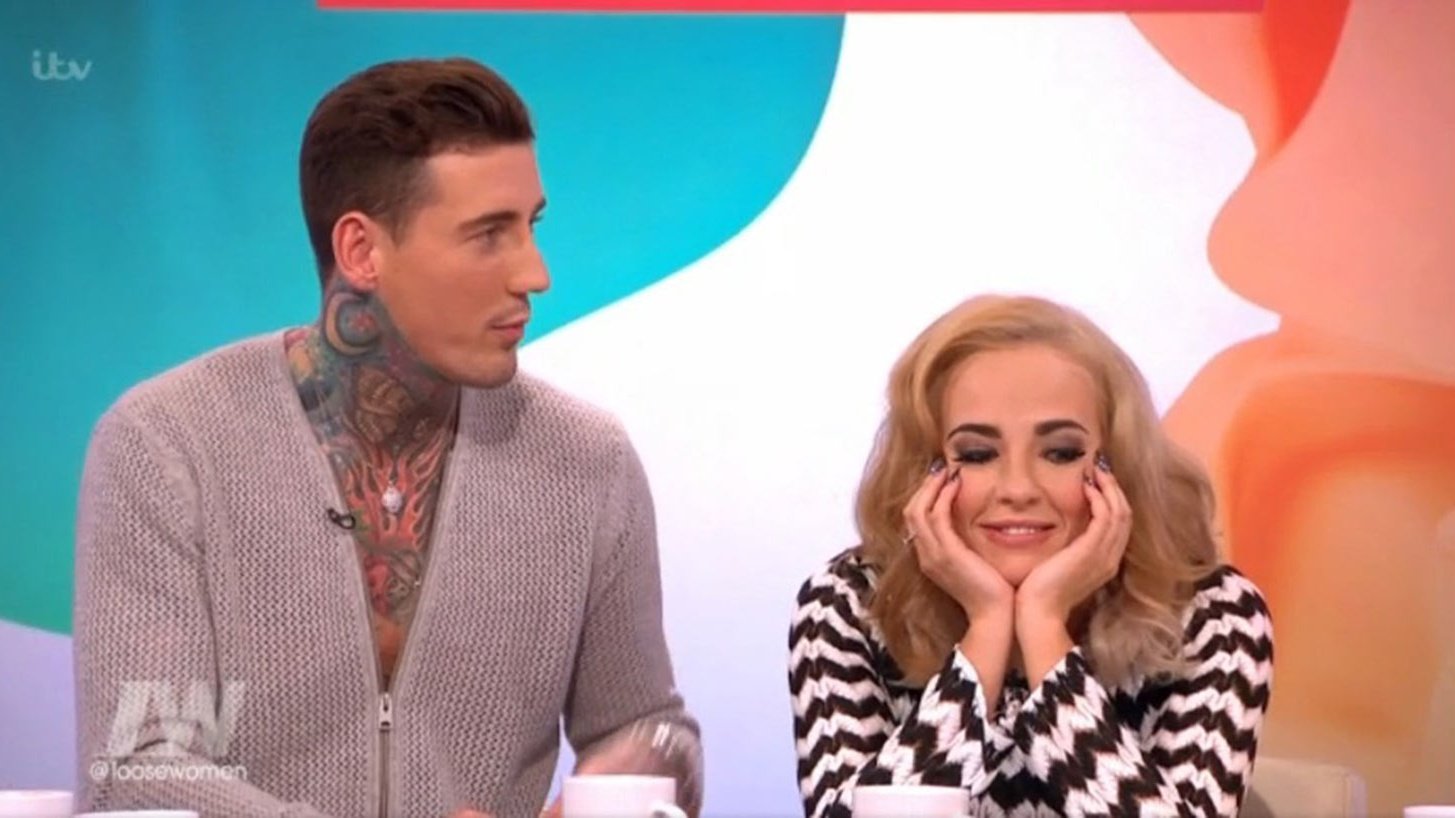 We really can't keep up with this couple anymore!
This year's Celebrity Big Brother lovebirds have broken up more times than we've had hot dinners at this stage and it appears that the couple have split up again.
So to quickly get you up to date... Jeremy was evicted from the house before Stephanie who ended up as runner up behind winner Scotty T. During the period of time between Jeremy leaving the house and the Celebrity Big Brother final it was rumoured that Jeremy cheated on Stephanie with a girl called Caroline Pope before things were official between the pair. Jeremy denied this and everything seemed to be alright. Phew!
That was until yesterday in a game a he said, she said, when fellow housemate Scotty T threw a bucket load of fuel into the fire and said that Jeremy did in fact sleep with Caroline Pope in those few days away from Stephanie. Scotty knows this for sure as Caroline Pope is a friend of his. However since then Scotty is backtracking saying: "I did not say that Jeremy cheated, he wasn't in a relationship at that point anyway! But it's not true, I know for a fact that he loved her #jefanie". Jeremy weighed in on Scotty's comments on Twitter saying; "So sick to death of hungry begs selling stories for a few quid to try ruin ppl relationships. I love steph and would never hurt her end of."
Still following?
Overnight Stephanie Davis posted screenshots on her Twitter account of a message exchange between herself and someone called c.pope. These tweets have since been removed.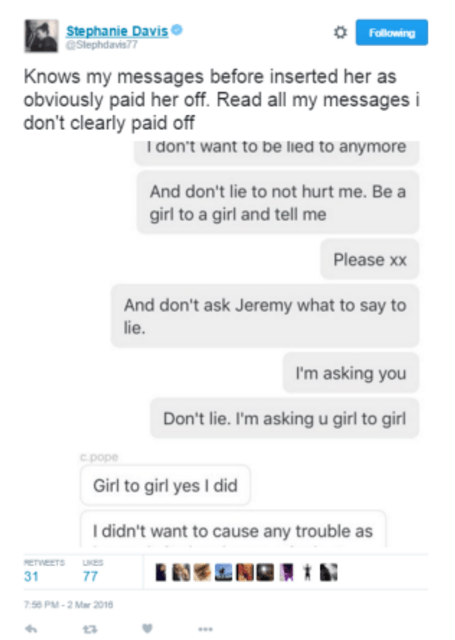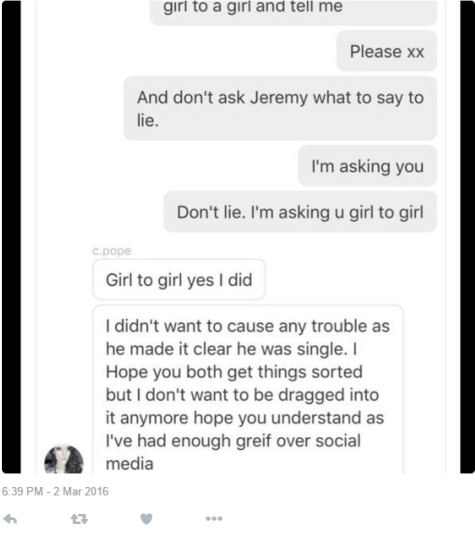 C.Pope is apparently now saying that someone took her phone and replied to the messages from Steph and that nothing ever happened between her and Jeremy. Stephanie added in a now deleted tweet: "Yeah true. Girl to girl lol. Both vile. And liars. Sorry for hoping on true love. I'll never love anyone again."
This is worse than a group of teenagers...
More from Entertainment