Weekly anti-lockdown protests set to take place across Cork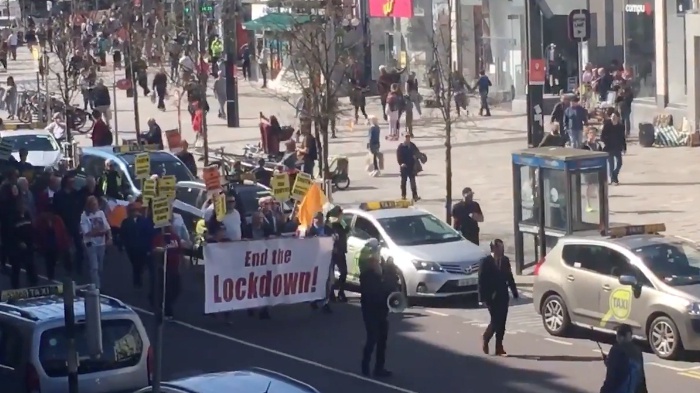 it's been confirmed to RedFM News that weekly anti-lockdown demonstrations will take place every Monday at 4pm in various locations across Cork.
It follows an anti-lockdown march in the city yesterday which attached an estimated 300 people.
Event organisers say they will now host a series of weekly rallies in the city and in towns such as Midleton, Carrigaline and Youghal.
Separately another demonstration is due to get underway in the city today at 2pm on Patrick St.
The Rise Up Eireann Freedom Walk is part of a series of national anti-lockdown protests taking place today however Gardaí have told RedFM News that they don't expect the event to attract as many people as yesterday's demonstration.
More from Coronavirus