UPDATE: GRA To Meet With NIAC Over Changes To The Vaccine Rollout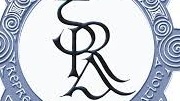 The Garda Representative Association says it will discuss reversing the revised roll out with NIAC

The Garda Representative Association says it is meeting with the National Immunisation Advisory Committee to discuss recent changes to the vaccine rollout.
The GRA says it has delivered a letter to the Taoiseach highlighting its concern over the decision to 'disregard the risk to gardai in policing the pandemic'.
It says it will discuss reversing that decision with NIAC.
More from Coronavirus