Two Fully Vaccinated People Will Be Allowed To Meet Indoors Under Plans Being Considered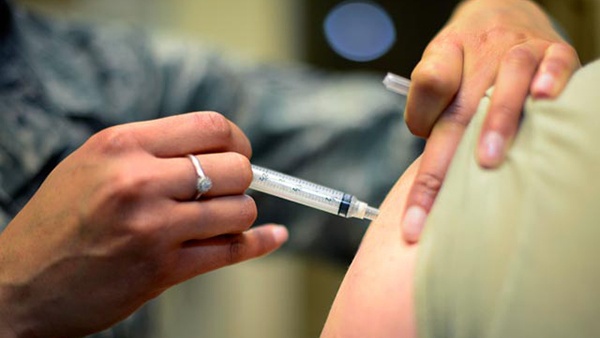 Ministers are also finalising the details of a roadmap that could see retail and personal services like hairdressers open in May.
Recognising people need more certainty about the months ahead cabinet Ministers are discussing a plan that would see signposts given showing what could re-open in May, June and July if the vaccination programme goes to plan.
That looks set to include the re-opening of retail and personal services on a phased basis from May.
Fully vaccinated people are to be given more freedoms - including two people being allowed to meet up indoors from April 12th.
On that date home construction will return and people will be allowed to travel anywhere within their county, while schools will fully return.
Health officials want two weeks to examine the impact of that before outdoor sports like tennis and golf as well as underage sports training can resume - and outdoor cultural spaces like zoos can re-open.
The hope is that from May the impact of the vaccination programme will be strongly felt, which can then give the government more scope to re-open things.
Meanwhile Minister for Public Expenditure Michael McGrath says "There is an onus on government to give something tangible to people who have made such sacrifices, and I think beyond even the next number of weeks and we will lay out what the decisions are for the next number of weeks, there will be a need to give the general public his sense of what lies ahead of us in the summer through May June and July, and I think the Taoiseach will be keen to convey that later today as well"
Minister for health Stephen Donnelly says that there is a chance of a better summer.
"While the message from NPHET is one of caution. It's also one of hope, because essentially NPHEPTS messages. If we can hold on that bit longer. If we can keep the curve, reasonably flat, that every single week we do that, we radically increase the chances of protecting the gains made, and we radically increase the chances of having a much better summer."
More from Coronavirus