TUI say Leaving Cert exam option is not appropriate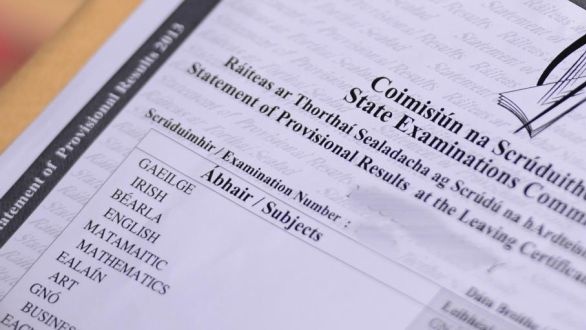 The Teachers Union of Ireland says it's not appropriate for Leaving Cert students to have the option of sitting exams or taking a calculated grade.
Its President says it has yet to receive the full documentation outlining the Department of Education's plans.
The Leaving Cert exams will get underway on Wednesday June 9th with English Paper One.
TUI President Martin Marjoram says it will be difficult for teachers to prepare some students for exams while others choose to only take a calculated grade, "The option that has been the central part of this decision is not something that we think was appropriate. And we'll obviously have to consider the implications of that, there are enormous workload implications for members, as well as the possibility that will be subjected to significant amounts of influence with regards to these calculated grades".
More from Coronavirus