Thousands aged over 70 will get either their first or second dose of a Covid-19 vaccine this weekend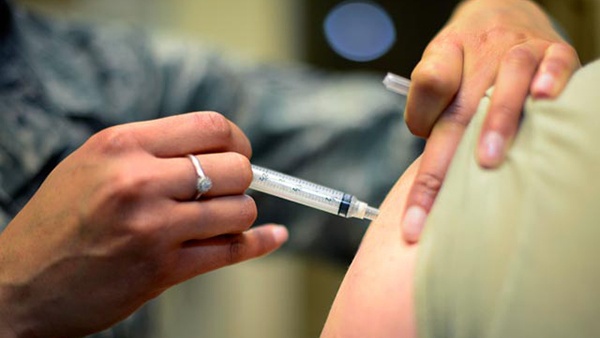 GP-led vaccine hubs are operating in the Munster Technological University in Cork
GP-led vaccine hubs are operating in the Munster Tech-no-logical University in Cork, The Helix in Dublin and Merlin Park in Galway.
Meanwhile, vaccinations for vulnerable people are being carried out in hospitals in Dublin and Limerick and at the Aviva Stadium.
Health officials are appealing to the public to stick with Covid restrictions this Easter, amid fears that lapses may lead to a spike over the bank holiday.
A further 8 deaths linked to the virus were confirmed by health officials last night, along with 591 new cases.
The 14-day incidence rate now stands at 166 cases per 100-thousand people.
Dr Ray Walley of the GP advisory group to the HSE says we have to keep numbers down across the bank holiday:
"The way out of this is to ensure that people are vaccinated, but we've got to keep our disease levels low because even with good vaccine numbers with high disease levels we can all get the illness. There is good news this weekend in the fact that we will be running two large clinics for already booked patients over 70 years of age at the Helix (Dublin), and we will have a total by Saturday and Sunday and have an additional 6,500 patients who will be vaccinated"
More from Coronavirus