This Winter Poses The Greatest Threat To Our Health Service In Living Memory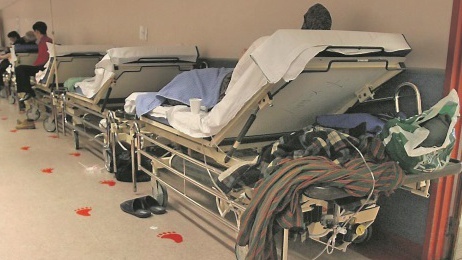 The words of Health Minister Stephen Donnelly who was speaking as the 6 month roadmap for living with covid was announced today. 
The €600 million plan aims to care for people in community settings, increase hospital capacity and increase pathways back into to community for those being discharged from hospital.
Cork University Hospital is consistently one of the most overcrowded hospitals in the country, with the Irish Nurses and Midwives Organisation warning that under staffing, the winter surge and Covid have created a 'triple threat' for staff and patients at the hospital.
Stephen Donnelly praised GPs and health workers and outlined how the plan will benefit the health service:
More from Coronavirus