The Tánaiste says that this will be the darkest month for the HSE in terms of Covid-19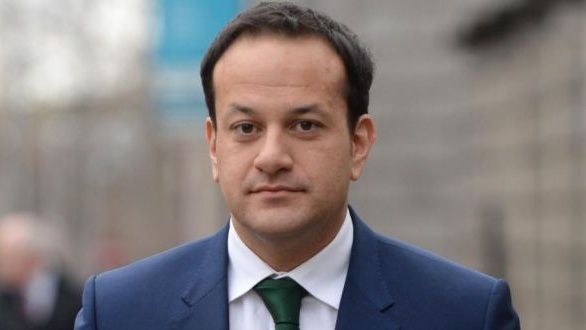 It comes after patients had to be treated in ambulances outside Letterkenny University Hospital last night as there wasn't enough room inside.
The hospital has apologised and says they've secured extra staff and opened 11 more beds to cope with the demand.
Leo Varadkar says the third wave is going to be much worse than the first - and that this will be the darkest month for the HSE
"Unfortunately we're only ten or eleven days into it....we are in the middle of what is a third wave of the pandemic, it is going to be worse than the first," he said. " On the upside though we're better prepared, we have PPE stock piled, we have about 1,000 more beds than we had this time last year, more ICU capacity, more staff."
Meanwhile, the number of Covid-19 deaths in Ireland could go above 100 a day in the coming weeks.
That's the warning from an immunologist, as pressure on hospitals grows, with rising numbers being admitted with the virus.
The highest daily death toll was recorded on April 20th last year, when 77 deaths were reported in one day.
But Professor Luke O'Neill says we could see the numbers dying with the disease surge, "We've got to hope it doesn't get to that of course," he said. "It's a numbers game as you know, numbers of cases translate into ICU and then sadly we see deaths, but on the more positive side the age profile is lower at the moment remember so younger people are in hospital so they're inclined to do better anyway, but that's the worst scenario and of course the HSE would be very well aware of that and wouldn't want those kind of death rates we've got to keep our fingers cross really in these next few days."
More from Coronavirus