The government expects to have the capacity to deliver half a million vaccinations a week later this year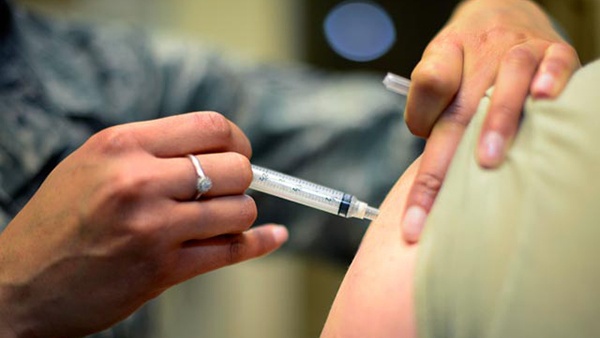 It's hoped 82% of people will have had their first injection by the end of June.
The government has insisted the only impediment to the vaccination programme will be actual access to doses.
And this seems to be backed up by figures suggesting there will be the capacity between mass vaccination centres and GPs surgeries to deliver 500,000 vaccinations a week from around April.
Now, it's thought the system will never actually reach that capacity due to the constrains on supply, with current projections having 250-thousand vaccinations a week being given in the second quarter of the year.
But should extra supply come on scene, there is the infrastructure in place to deliver more than that.
Meanwhile a further row has emerged over the priority list for vaccination.
While those at high risk with underlying conditions are being moved up the list, family carers are not.
Chair of the National Immunisation Advisory Committee Professor Karina Butler explains, "there is good news for them in that those they are caring for in the main have been prioritised for vaccination so that has to be our first target".
NIAC is still examining the issue, but given there's around half a million family carers, there's reluctance to revise the list on that sort of scale again - as for every person you move up, someone else has to move down.

More from Coronavirus