The Foreign Affairs Minister Has Appealed To People Not To Attend The Anti-Lockdown Rally In Cork Tomorrow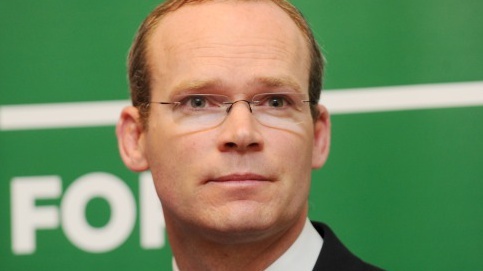 Simon Coveney says mass public gatherings are counterproductive, and will be a spreader of Covid-19
Three Gardaí were injured and more than 20 people were arrested following a similar protest in Dublin last Saturday.
Organisers of the Cork Rally for Truth have condemned the violent scenes in the capital last weekend and say they are confident that tomorrow's event on Patrick Street will pass off peacefully.
The group are calling for an end to lockdown and say they will be issuing guidance on the wearing of face coverings ahead of the rally.
The group have already refused a Garda request to cancel the event which they claim is lawful while Gardai say the current restrictions do not allow for protests to be organised and attending such an event is not a reasonable excuse to travel outside your home.
Spokesman for the rally Diarmuid O'Cadhla told RedFM News why the rally is taking place:
More from Coronavirus