People Should Be Quarantined In Hotels When They Arrive Into Ireland From Coronavirus Hotspots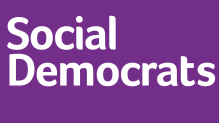 That's according to the Social Democrats co-leader.
The National Public Health Emergency Team is expected to brief the government on the 14 day quarantine period today.
A list of countries that are safe to fly to, is due to be completed next week, while there are also calls for a list of states that aren't safe to be put together.
Roisin Shortall believes it's dangerous to allow people leave the airport without an effective quarantine:
More from Coronavirus