Organisers of anti-lockdown protest in the city centre say their event this weekend will be peaceful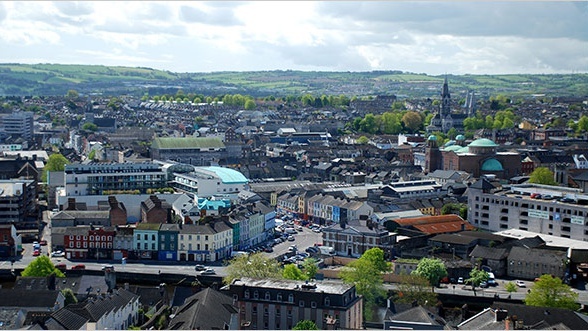 It's after fears were expressed that the demonstration could turn violent after a riot broke out during an anti-lockdown protest in Dublin at the weekend. 
The People's Convention say they will report any people who may threaten violence during their demonstration on Patrick Street to Gardaí.
The group say people should not be forced to wear facemasks and are calling for an end to the lockdown.
Speaking to RedFM News, Diarmaid Ó Cadhla from The People's Convention says efforts have been made to exclude any political groups from the event:
"Suggestions to say that we're, you know, inciting violence and so on are completely unfounded- there's no basis for saying those things. This is an event when people are going to express their opposition to government policy, not a denial that COVID exists, but a denial that the government's policy is addressing it, we want to end the lockdown and open up the businesses and have proper focused, healthcare, where it's needed. We're not concerned whether people wear masks or not. We would be concerned if someone says you absolutely have to wear a mask, which will be wrong."
More from Coronavirus