House prices could drop by 5%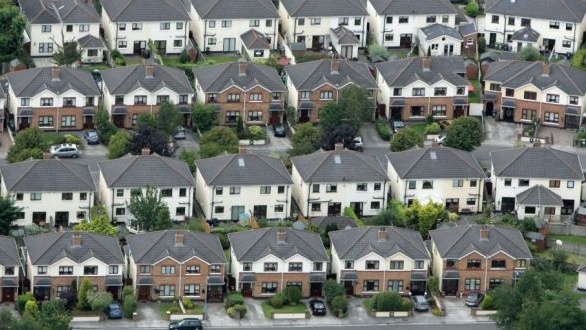 House prices could fall by 5% due to the pandemic, according to a leading expert.
It comes after the Construction Industry Federation warned Covid-19 safety measures could add 5 to 10% to the cost of a house
While KBC bank says prices could fall by up to 20%.
Chief economist at Davy, Conall MacCoille, says there will be some turbulence in the market, but nothing compared to the previous recession.
"I think if we do get a correction on house prices it'll be maybe a 5% fall, maybe a bit more than that perhaps.
"That's nowhere near the 50% fall we saw ten years ago.
"Whilst we will see a bit of turbulence and a period of adjustment, it shouldn't be as violent as we saw ten years ago."
More from Coronavirus