Health Minister Says he Isn't Ruling Out The Introduction Of Regional Covid-19 Restrictions In The Future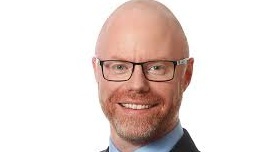 Case numbers have remained high in recent weeks, but counties like  Cork and Kerry have had very low incidence rates
The Health Minister is not ruling out the introduction of regional Covid-19 restrictions going forward.
Next week the government will decide whether the current situation allows for any level 5 measures to be eased from April 5th.
Nationally, case numbers remain high counties like Cork, Kerry, Kilkenny and Monaghan have bucked that trend and have had very low incidence rates.
This has prompted calls for a more regional approach to restrictions.
Health Minister Stephen Donnelly says he's not ruling it in or out;
"The original five level framework was brought in to be able to work at a county by county level. Now we got to a point where this new variant was so contagious that actually that just didn't work, so national measures were required. So, I wouldn't be ruling anything in or out, you know, do we do things at a county level do we do things at a regional level, certainly, the prevalence of the virus is much higher in some areas than in others".
More from Coronavirus