GOVERNMENT ANNOUNCEMENT: Key points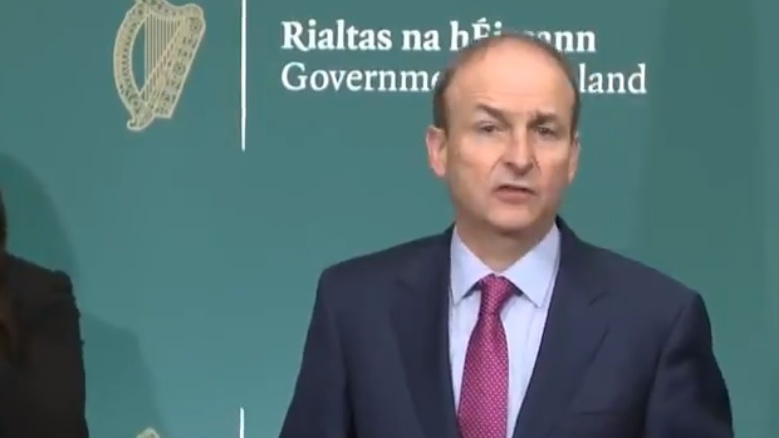 Key points from today's Government announcement on the extension of the current Level5 restrictions
Key points
The Level 5 lockdown has been extended until March 5th.

Taoiseach Micheál Martin has said the number of people in hospital and ICU beds is still to high to consider lifting restrictions.

Mandatory two week quarantine is also set to be introduced for people who arrive into Ireland without a negative PCR test.

It will also apply to people coming from Brazil and South Africa and there's been a pause on visa-free travel from those countries.

There will be an increase in the policing of the required two weeks of self-isolation for all travelers arriving into Ireland.

The government has said more gardaí will be operating near ports and airports to clamp down on non-essential travel.

The Health Minister says the covid case numbers are heading in the right direction but it will take some time before pressure is eased on our hospitals.

Stephen Donnelly also says the vaccination programme is going well despite AstraZeneca delivering fewer doses than what was agreed with the EU

The Tánaiste Leo Varadkar says he hopes there will be a phased re-opening of schools through February and March.

It will start with special needs education with negotiations ongoing between the government and unions.
More from Coronavirus