Gardaí will be out in force in Cork over the Easter Bank Holiday Weekend to enforce Covid restrictions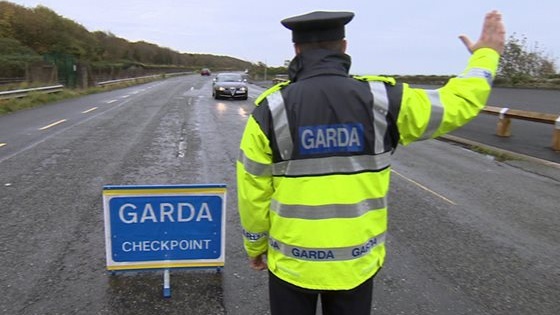 NPHET confirmed just 14 positive cases of Covid in Cork in their latest press release, however there's concern among an inter-agency group that this progress could be impacted this weekend.
The HSE, Cork City and County Councils and the Gardaí have teamed up to ask people to continue to follow public health guidelines.
Director of public Health for the region Dr Anne Sheahan is warning that visits between households can greatly speed up the spread of Covid and is asking people to stay within their 5k.
Assistant Commissioner Michael Finn is appealing for people to stay home this Easter and says Gardaí will be patrolling local amenity sites and conducting high visibility checkpoints throughout the region to deter people from travelling to holiday homes and beauty spots.
Commissioner Finn says Gardaí are still finding groups gathering at house parties and has warned that attending such an event is not just a breach of regulation, but also creates a risk for everyone attending.
Nationally over 16,800 people have been fined for breaching Covid-19 regulations, including over 2,150 fines for attending a house party.
More from Coronavirus