Gardai hit out at the roll out of the new vaccine list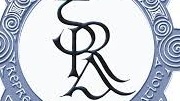 The GRA Say it 'beggars belief' that NIAC believe they're no more at risk from Covid-19 than staff working from home
The Garda Representative Association says their members are furious at being left off the priority vaccine list, and they've written to the Taoiseach asking why they've been abandoned.
Yestreday the Justice Minister said she understood the frustration of Garda unions over changes to the vaccine rollout
The revised plan will see doses given out based on age - with someone's job no longer a factor.
The Ministers comments came after the Lord Mayor of Cork City confirmed that he had written to the Minister to request Gardaí be prioritised for vaccination.
GRA President Frank Thornton says they're meeting with NIAC on Tuesday in a bid to have the decision reversed.
"The reason we sought a meeting with them was to get a clear understanding as to the methodology used for categorising members of An Garda Siochana. Our members want clarity and it's the very least they deserve. We have endured so much throughout this pandemic and we have been the second pillar in response to the pandemic after the health service. And we now find ourselves being told than we are no more at risk than somebody who can work from home which absolutely beggars belief"
More from Coronavirus