Final preparations underway for the opening of the West Cork vaccination centre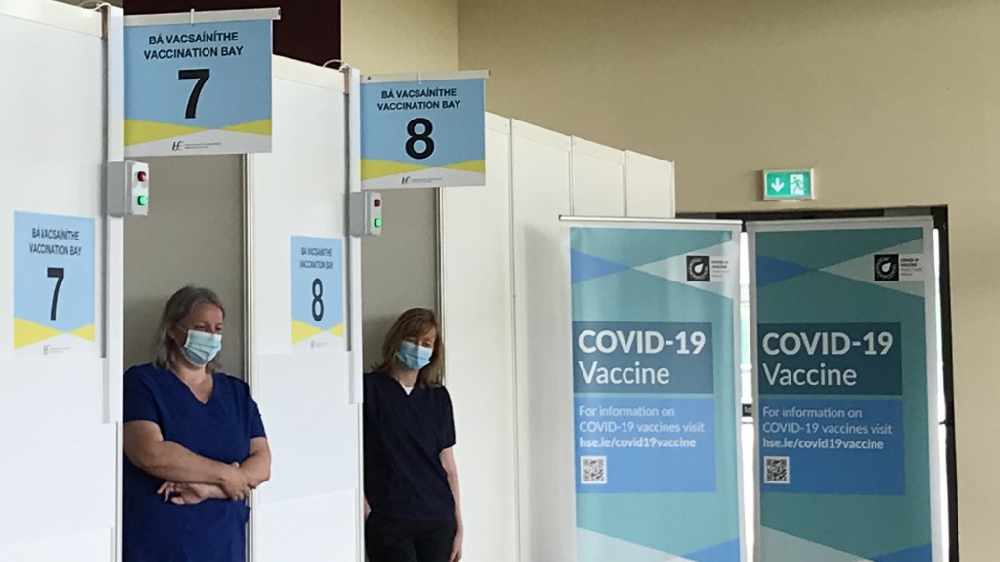 RedFM News toured the Clonakilty facility in the Ahamilla GAA complex which has capacity to vaccinate up to 900 people a day.
The centre will become operational in two weeks and will alternate between Clonakilty and Bantry Primary Care Centres, and will be one of five vaccination centres in Cork.
Speaking to RedFM News Cora Hayes of Cork/Kerry Community Healthcare says they'll begin with people in cohort four:

"We're hoping between the two West Cork sites we'll be starting within the next fortnight, with some from cohort four from the government guidelines. In a given day you would probably have at least 20 staff here, so you'll have nine vaccinators, you'll have observers, you will have administration staff, you'll have ushers guiding people right through, until they exit and are going home again"
More from Coronavirus