Expert: Country's Covid-19 Vaccine Programme Is 'Unambitious' - With Only 'A Trickle' Of Doses Arriving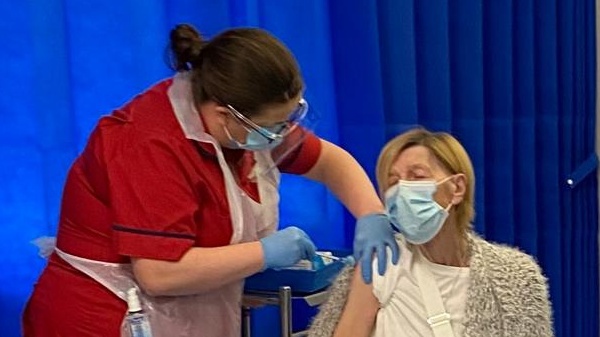 Health Minister Stephen Donnelly says up to 2.2 million people could be vaccinated by the end of June.
But there are calls for Ireland to intensify the process, and buy vaccines outside its agreement with the European Union.
Ireland is to get 1.1 per cent of the EU group order - but professor of infectious diseases Dr Jack Lambert, says the pace is too slow:
"Getting a certain number of vaccine doses coming on a daily basis but the numbers' a trickle at the present time. We need hundreds of thousands of doses and we need to be acting more like countries like Israel who've already vaccinated a million with plans to vaccinate 11 million by March. It would be nice if we had a more ambitious plan."
More from Coronavirus