Covid safety measures at Dublin Airport could cause 10 hour delays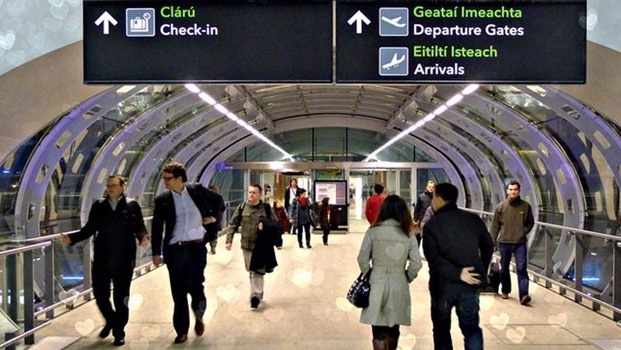 Ministers have been warned the Terminal 1 arrivals hall could be backed up with passengers having to wait on planes.
The Sunday Independent says it's based on 14 thousand daily passengers in August after international travel resumes.
Eoghan Corry, editor of Air & Travel magazine, says social distancing and digital green cert checks would cause delays:
"The existing infrastructure isn't built for the sort of restrictions that will be facing first of all from the health restrictions of the of the distancing, and second of all the extra documentation that needs to be checked."
More from Coronavirus