Cork Pharmacist Believes Inclusion Of Pharmacies In Covid-19 Vaccination Programme Will Help Speed Up Rollout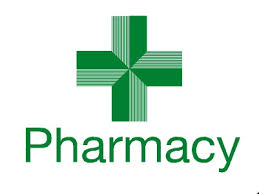 Pat Dalton, who owns Dalton's Pharmacy on North Main Street says he believes many people will feel more comfortable getting the vaccine their local pharmacy with an expert they know and trust
Pharmacists had been lobbying the HSE for some time seeking permission to be included in Covid vaccination programme.
Speaking to RedFM News Pat Dalton, whose pharmacy will be among those involved in the vaccination programme says he is looking forward to playing an active role in the roll out:
"I suppose where the pharmacies come in, really, is accessibility. It's also informing the public, answering their questions. A small percentage of people are weary of the vaccine. And I suppose the pharmacist is ideally placed to allay those concerns and answer any questions the public may have about the vaccine. So we would hope that would boost the uptake of the vaccine in that small cohort of people who may have concerns regarding vaccine."
More from Coronavirus