Cork GP: Vulnerable Patients Desperate To Receive Their Covid-19 Vaccine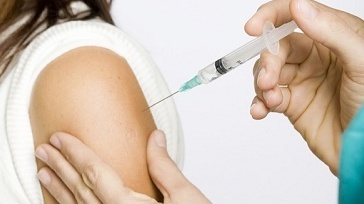 Patients desperate for a return to normality are anxiously contacting their GPs in the hope of receiving their Covid-19 vaccine as soon as possible.
The nationwide rollout of vaccines has ramped up significantly in recent days with a record breaking 30,500 doses being administered last Friday.
Nevertheless, with thousands of people once again cocooning since the New Year, many are extremely anxious to get vaccinated.
Speaking to RedFM News, Blackpool based GP Dr John Sheehan says that anxiety levels among patients is increasing as hopes of receiving the vaccine rise:
"So it's that age group, over 70s, who are very keen to get their their lives back and to get vaccinated. You know, they've been cocooning for a long time and it has taken effect to them.
"The other group then are some of the people who are more higher risk: they may have a chronic medical condition, they may be a carer for someone and they're nervous about that, they may be undergoing treatments, and they're very anxious to get vaccinated because they feel, you know, that this could either impede their treatment, or they're just very nervous that the person that they're caring for may get it so that they're very anxious to get the vaccination."
More from Coronavirus