Business owners express concern ahead of anti-lockdown rally Leeside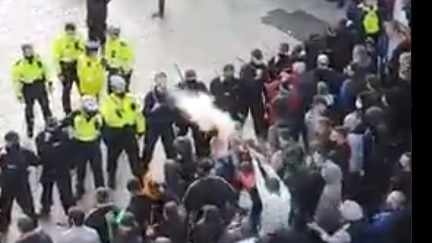 Many business owners here Leeside say they fear an anti lockdown rally planned for Saturday, could see increases in Covid cases and further lockdowns.
Organisers of the demonstration insist they are taking measures to ensure there is no disruption to the city.
It's over concerns there may be a repeat of the violent scenes that marred a Dublin city centre demonstration last weekend.
President of the Cork Business Association, Eoin O Sullivan is worried the gathering will lead to stricter government restrictions: "We view this...as a potential high risk event that could see increases in COVID-19 cases, which will result in further lockdown and stricter government restrictions for business owners that are underneath. "
More from Coronavirus