A cabinet meeting to decide how Ireland exits Level Five restrictions is now underway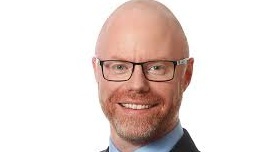 Ministers are meeting in government buildings to confirm a three-stage easing of restrictions
Retail, hairdressers, barbers, gyms, cinemas, theatres and other shops will be allowed to open next week.
The following week restaurants and pubs that serve food will be allowed to open.
While travel restrictions and the ban on household gatherings will be lifted later in the month - likely from December 18th.
On his way into cabinet, Health Minister Stephen Donnelly said this is a good news story for the country:
"Because of the work that everyone has put in for the last number of weeks, the conversation we're now having is about how to open up. The hospitals are stable, our health care workers have done an incredible job. So we're having the right conversation and I just want to say thanks to everybody, because without everybody getting behind Level 5, we'd be having a very, very different conversation today"
More from Coronavirus