55 gardai in Cork city are self isolating due to Covid 19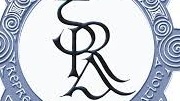 The news has prompted the Garda Representative Association to call for gardai to be among the high priority groups for Covid-19 vaccination
That's according to the Garda Representative Association who say around the country at least 750 members of the force are self-isolating which is approximately 5% of frontline staff
The news has prompted the Association to call for gardai to be among the high priority groups for Covid-19 vaccination.
GRA President Frank Thornton says the high numbers among the force shows the danger of infection for gardaí as frontline workers in the battle against Covid-19 and this must be recognised by policymakers.
Speaking to RedFM News he says the high number of cases also points to the risk of resources being stretched at a time when the need for gardaí to police the pandemic has increased.
"Without question if the current infection and self isolating figures keep rising within the Gardai it will potentially have a big impact on our ability to police the current pandemic and restrictions. But figures are alarming and this is why we have persistently sought that members of the Gardai are prioritised for vaccinations"
More from Coronavirus