Teachers vote in favour of a review of the secondary schools vaccination programme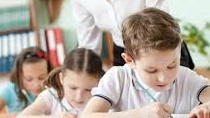 It comes following calls made to Minister Richard Bruton by the Gardasil Awarness Group as he arrived at the TUI conference in the Clayton Silver Springs Hotel earlier this week
A motion was brought before teachers today who supported the idea of exploring the structures currently in place for the provision of the antiviral drug Gardasil.
The matter must now be discussed between the executive of the TUI and the Department of Education to ensure further information of the vaccine is provided and correct protocols are put in place.
Speaking to RedFM News, Sean Wynne of the Gardasil Awareness Group says the group is delighted the motion was accepted.
More from Cork