Taoiseach outlines the Government response to Mother and Baby Homes report including medical card scheme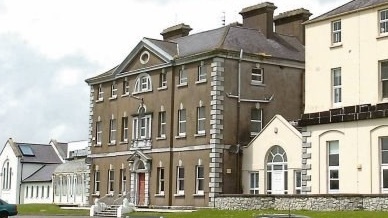 The Taoiseach says "An Apology is not enough". Among the actions to be taken is an enhanced medical card scheme to be given to former residents of a Mother and Baby Home or County Home.
In the Dáil the Taoiseach issued a full apology to the survivors of the Mother and Baby Homes.
He said, "A broad suite of memorialisation, educational and research commitments will support national reflection and enduring remembrance. Future generations will learn of Mother and Baby Homes and of the experiences of former residents, particularly as told through their own words
With regard to records, the Government is committed to introducing information and tracing legislation as a priority.
Access to one's own identity is a basic right.
We will also be advancing a range of related actions to support access to personal information and to ensure appropriate and sensitive archiving of institutional records.
Finally, turning to Restorative Recognition.
Similar to the Magdalenes, an enhanced medical card will be given to former residents of a Mother and Baby Home or County Home.
This is in addition to counselling, which is immediately available to all former residents, and patient liaison support services, which will be available to all former residents.
The Government will also design a scheme of Restorative Recognition for former residents and an Interdepartmental Group will report back to Government on this as soon as possible.
All of these commitments will be advanced in a survivor-centred manner, with ongoing communication and engagement as plans are developed and implemented.
More from Cork