Public Meeting Will Take Place In Glanmire This Weekend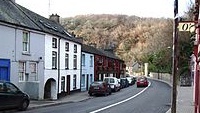 It's to discuss proposals to build two apartment buildings
Proposals for two six and seven-storey towers were submitted to Cork City Council before Christmas, however plans for the developments are not available to view online due to a backlog in validating applications.
Plans for a 13-storey building on the same site at Ballinglanna, Riverstown were refused last year following concerns from locals who said the development would lead to traffic gridlock.
Locals are meeting to discuss the issue at Riverstown Community centre from 7pm Sunday.

More from Cork