Minister for OPW expected to visit Rosscarbery and West Cork areas affected by flash flooding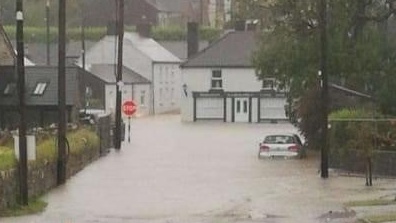 The Minister of State with responsibility for the Office of Public Works is expected to visit West Cork in the coming days following devastating flash flooding which it's estimated has caused millions of euros worth of damage.
Rosscarbery is one of the areas worst affected, and last night was flooded once again after nearly 50mm of rain fell.
Road closures are in place on the Rosscarbery/Glandore Rd (R597), else where the N71-758 is impassable due to flooding, with the townlands of Gortroe, Dromillihy, Cullane East, Cullane West all affected.
The Rowry area was also affected again overnight with the road while the N71 at Connonagh Morris Arms is also now closed due to flooding. Motorists are advised to travel via Dunmanway between Clonakilty and Skibbereen however caution is advised on the main road near the Church in Dunmanway which was also flooded overnight.
Businesses who have been affected are being advised to apply for financial assistance.
Speaking to RedFM News Fine Gael Senator Tim Lombard says he's been in contact with the Minister for the OPW this morning:
More from Cork