Minister For European Affairs Says "Huge Potential" For Good Relations With New Leader Of DUP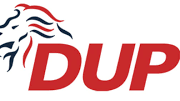 Edwin Poots, the North's Agricultural Minister, will take over from Arlene Foster at the end of this month
He's pledged to be "a leader in unionism" and "fight" the Northern Ireland Protocol.
However, Minister Thomas Byrne says the protocol is working:
"By the way the protocol is there. It's working. Life is going on. There are lots of products coming into Northern Ireland from Britain and there are very little problems with the vast majority of them, like 80%-90% of them. There are some issues with some categories of product, but I'm confident that we can resolve those to everybody's advantage."
More from Cork