Joe Biden set to be sworn in as US President and says "It's a new day in America"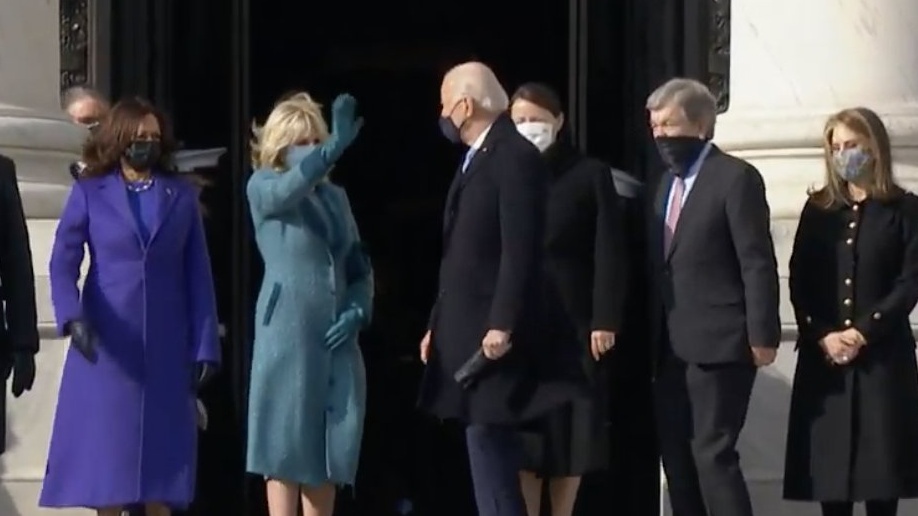 Joe Biden, who'll be sworn in as US President later this afternoon, has tweeted: "It's a new day in America."
Mr Biden is due to sign a number of executive orders, reversing several decisions made by Mr Trump on Covid-19, climate change and racial inequality.
The next President spent this morning in church and is due to take the oath between 4.30 and 5pm.
There'll be no crowds in Washington for the inauguration.
Sky's Cordelia Lynch is there - and says people have been replaced by 200,000 flags, "It is a very stark and in many ways very moving image as well, and we're expecting winds here today of up to 35 mph. So, we're going to see those flags fluttering throughout the day."
Meanwhile Donald Trump has vowed he 'will be back, in some form' after leaving the White House for the final time.
Before leaving Washington he left a letter for his successor - the contents of it haven't yet been revealed.
Donald Trump's insisted his administration couldn't have worked harder - and told supporters it's been an 'incredible' four years, "Goodbye. We love you. We will be back in some form."
Security's incredibly tight around the ceremony - and Sky's Alex Rossi says normally-busy parts of Washington are like a ghost town, "It's absolutely extraordinary here very difficult to convey just how surreal it is, really the only people on the streets are press, and a very very strange environment but this changeover of power."
More from Cork