Former Debenhams workers have voted overwhelmingly to reject the offer of a €3 million training fund.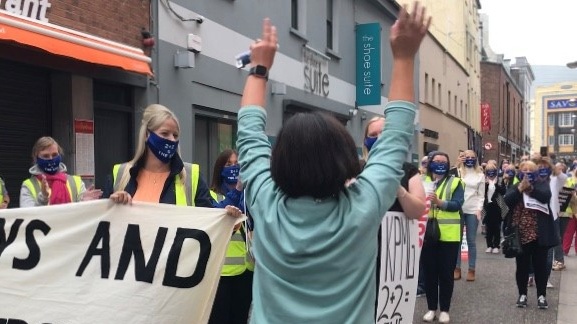 91% of the former workers who are Mandate trade union members  voted against the proposal and will now write to the Taoiseach to ask him to turn the offer into cash for the workers who have been fighting for redundancy since the retail giant closed last year. 
They're also calling on the Fianna Fáil leader to implement the Duffy/Cahill bill which they say would better protect workers facing redundancies.
The former employees including those here in Cork have been fighting for redundancy for the past 279 days.

More from Cork