County Council launches Rediscover Cork County interactive map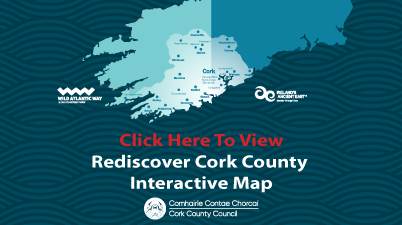 Cork County Council have mapped over 600 things to do in Cork as part of an interactive tourism map.
The Rediscover Cork County Map has been designed to help businesses and communities following the Covid-19 pandemic, and to support the regeneration of the economy in Cork's towns and villages.
The map includes attractions such as castles, activity centres, boat trips and heritage sites.
The map can be viewed on CorkCoCo.ie
More from Cork