Council crews and emergency services on standby as further flooding expected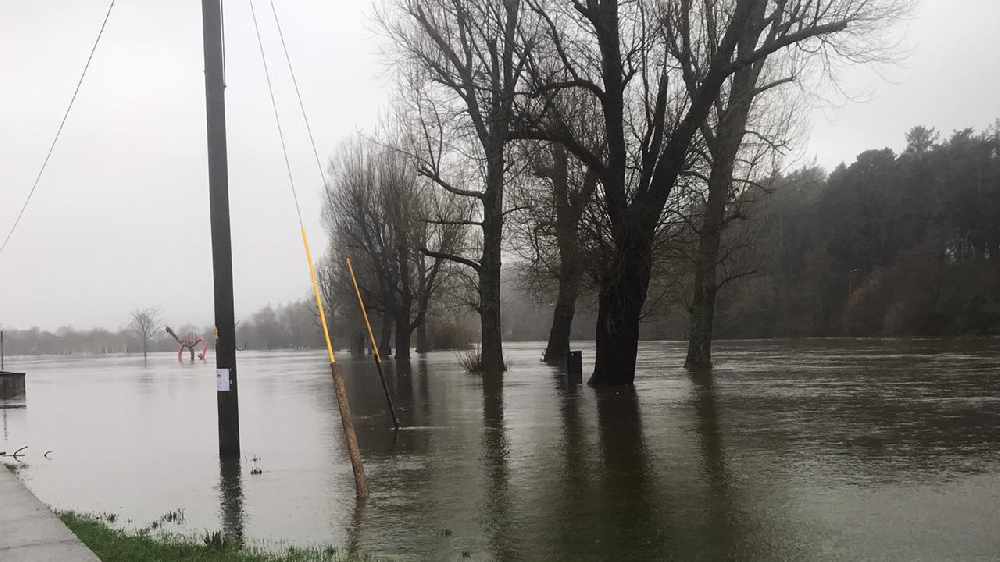 Management teams in Cork City and County Councils are meeting throughout the day as they continue to monitor flooding across Cork. 
A orange weather warning remains in place here in Cork until 9 o'clock tonight and council crews as well as emergency services are on standby as further flooding is expected after 7pm when several rivers are expected to burst their banks.
The River Lee and its tributaries including the Shournagh, Bride, Curraheen, Glashaboy and Tramore Rivers are all under surveillance due to rain levels and the waterlogged nature of the ground.
Spot flooding is being reported on many routes into and out of the city and Cork City Council say sandbags and gel bags can be collected from Anglesea Terrace and Tramore Valley Civic Amenity Site until 7pm tonight.
Motorists, cyclists and pedestrians are advised to remain vigilant for fallen trees, debris on the roads and footpaths as well as significant surface water on roads across the city.
Speaking to RedFM News Second Officer at Cork City Fire Service Victor Shine says fallen trees and high winds are resulting in many call outs for the service:
"The majority of our calls today are strong winds in the city area, bringing down a substantial amount of trees and structural damage to property, cladding, roof slates, and so on. Two calls so far today on medical calls, and a couple of road traffic accidents - minor accidents and the flooding situation hasn't developed as we were expecting, which is fantastic for us but we are doing a lot of calls, but mostly trees down."
Elsewhere in the county Gardaí in Macroom say there's widespread spot flooding in the area and the advice is to take extreme care if you have to travel in the area.
The Milstreet to Cullen Rd near the railway station is flooded and gardaí are advising extreme care there.
The Enniskeane to Copeen Rd is also flooded.
Up to 80mm of rain is expected to fall before the day is out and Padraig Barrett, Cork County Council's Director of Services, Roads & Transportation, says some drivers are going too fast in dangerous conditions, "Quite a number of trees down, quite a lot of roads flooded around the county, we'd ask motorists to please slow down, we've a lot of reports of motorists driving at high speeds into flooded areas and into standing water, and that's quite unsafe. There's quite a lot of debris on the roads around the county. We've had a lot of rain fall overnight and a lot more to come according to Met Eireann so we are on high alert."
More from Cork