Cork teenager Joanne O'Riordan presented with an award at eir Spider Awards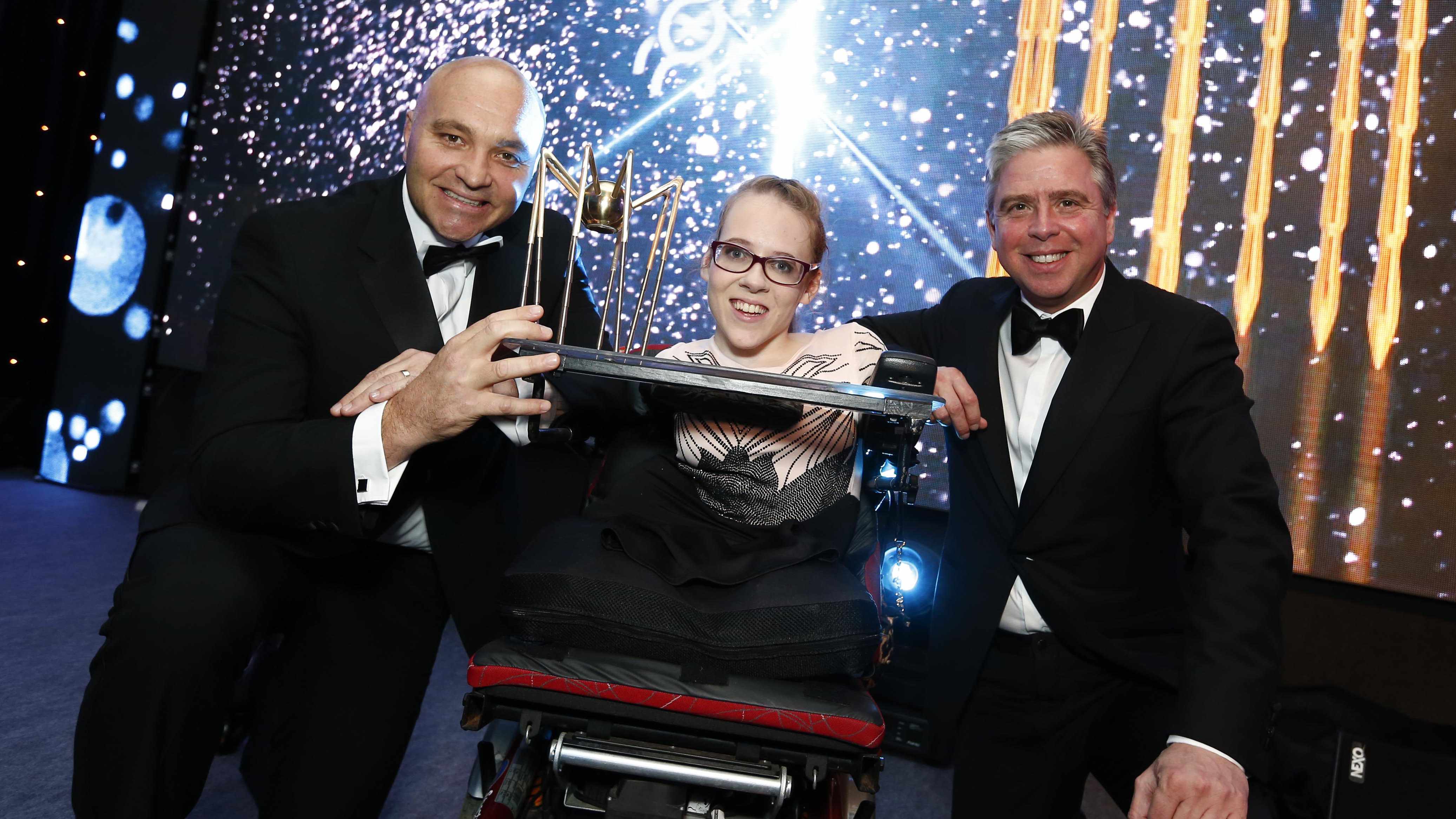 Joanne was presented with an Outstanding Contribution to Technological Empowerment Award

Cork teenager Joanne O'Riordan has been presented with an Outstanding Contribution to Technological Empowerment Award
The presentation to the Millstreet college student was made at the eir Spider Awards and is regarded as one of the most important awards of the night.
Joanne, Ireland's leading digital rights activists was born without arms and legs and is one of only seven people worldwide living with this extremely rare condition.
Joanne was at the event to talk about the ongoing importance of technology in her life and the progress that is being made by Trinity College in creating a robot to help her with everyday tasks.

More from Cork