Calls for this year's Leaving Cert to be scrapped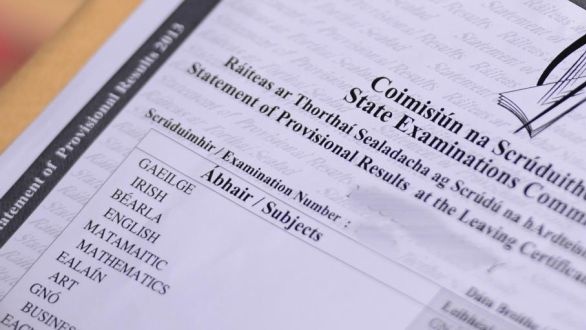 Last night's Fianna Fáil parliamentary party meeting heard calls for this summer's Leaving Cert to be scrapped. 
Some TDs and Senators argued the exams should be replaced with predictive grades once again.

Schools are closed for the rest of the month, but Education Minister and Fianna Fáil TD Norma Foley says the written Leaving Cert will go ahead in June.

Senator Timmy Dooley is one of the party members who argued against that approach last night - he says students need a decision now.
"For this year I think that the only option to give certainty to the class of 2021 who would be sitting the Leaving Cert is to give them an option - to go for the predictive grade in the first instance like we did last year.
"And also then for students who want to sit the traditional exam to do so when it's safe, when the vaccine has been rolled out and the virus has been brought under control."
More from Cork