At least two dead after suspected gas explosion in Madrid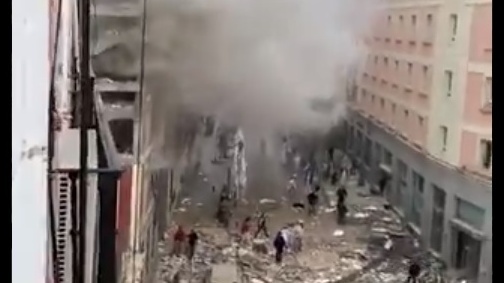 At least two people have been killed in a large explosion in central Madrid. 
A school and nursing home are either side of the building which was destroyed.
There are reports a gas leak could have been the cause but this hasn't yet been confirmed.

More from Cork