You Can Be A Mercy Hero!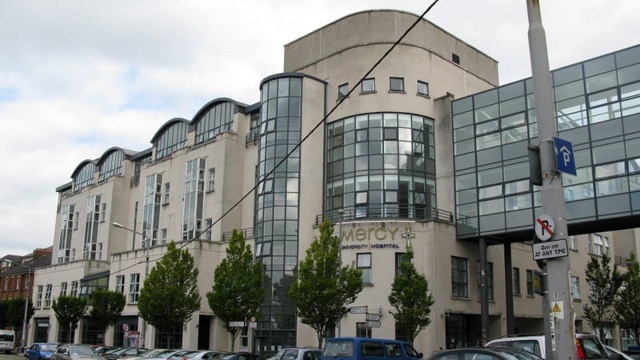 Join Mercy Heroes on Friday, October 14th to help purchase life-saving equipment for the Mercy's new Centre for Gastroenterology
Real heroes don't always wear capes, and on Friday, October 14th you can become a real life hero, joining companies, schools, and individuals from all over Cork who are choosing to accept the mission to become Mercy Heroes in aid of The Mercy Hospital Foundation.
The Mercy Hospital Foundation is inviting people from all walks of life to join in the fun on October 14th; so whether you're planning a Dress Up/ Dress Down day at work or school, a coffee morning at home or at your local club, or can help out with our street collections around the county, there's a way to get involved. RedFM is the official media partner for Mercy Heroes 2016, and people are encouraged to tune in for regular updates on events and activities. To host your own Mercy Heroes event or fundraiser, simply register at www.mercyfundraising.ie.
In Ireland, bowel cancer is the second most commonly diagnosed cancer among both men and women; and funds raised through Mercy Heroes will help to purchase life-saving equipment for the Mercy's new Centre for Gastroenterology and help Mercy Hospital patients facing this type of, and many other cancers.
A Fluoroscopy X-Ray Unit will assist doctors in staging, treating, and palliating patients with tumours in their oesophagus, stomach, bowel, pancreas and liver. This equipment will cost €500,000, and the Mercy is now recruiting Heroes to help make it a reality.
Dr Martin Buckley, Consultant Gastroenterologist at the Mercy University Hospital said "We all know that the rate of cancer incidences in Ireland is increasing. Equipment like the new Fluoroscopy X-ray Unit is an absolute must if we are to keep up the demands we face. There is an urgency and a demand for the new Centre for Gastroenterology to accommodate an increased volume of patients. Donations to fund the Fluoroscopy X-ray Unit will help to reduce waiting times for people requiring treatment. Currently many patients have to travel to Dublin for these procedures as the necessary endoscopy equipment is not available here. While we have the skills and the expertise to perform this treatment at The Mercy, we need critical investment for this equipment which will make a significant impact on the cancer journey for those affected all over Munster."
Speaking about the upcoming Mercy Heroes campaign, Micheál Sheridan, CEO, Mercy Hospital Foundation said "Our patients are heroes, the staff at the Mercy Hospital are heroes, and donors like you are heroes; wonderful heroes that help us deliver the best research, diagnosis, treatment and care to patients every day at The Mercy University Hospital, the People's Hospital. Anybody can be a Hero, and we want to celebrate our Mercy Heroes and so we are encouraging you to join us on Friday, October 14th. Let's all be heroes and together we can save lives."
If you want to know more about bringing Mercy Hospital Heroes to your workplace, school, community or home, please contact Deirdre on 021 4223135 or visit www.mercyfundraising.ie.
More from Business